It Can Be Detrimental To A Sellers Bottom Line For Off Market Sales
Sellers choosing this private, off-market option, however, don't realize that they are likely getting significantly less than full market value for their property. Sellers could hire an agent and put more money in their pocket at closing even after paying the agent fees … sometimes as much as 10% more net money to the seller.
This is even more critical in today's real estate market environment with an over-supply of buyers chasing an under-supply of homes. Real estate agents and appraisers can estimate the likely market value of a home using the traditional comparative market analysis approach. However, with so many buyers chasing after so few sellers, many buyers are willing to pay in excess of this theoretical market value for a property. In a sense, normal methods of estimating market value are underestimating true market value.
True market value is ultimately what a willing buyer pays a willing seller. A seller, however, will never realize that higher value without getting the word out to lots of buyers and giving them the chance to compete to become the next owner of the property.
The private off-market seller may find "a buyer" but does not give himself the opportunity to find the "highest and best buyer" – the most motivated buyer that offers the highest price.
Don't leave 10% of your equity on the table. Find a competent agent you know and trust and tap into their resources to maximize the sale price of your property.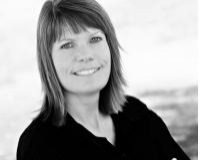 Author:
Penny Seahorn
Phone:
602-549-9242
Dated:
September 12th 2018
Views:
289
About Penny: Buying and selling a home is a very important event in your life. Whether it be your first home, a ...